ABOUT MELT PROPERTY
MELT Property is a group of property development and investment companies formed in 2002. In the last 20 years, we've built over 100 properties in London, Gloucestershire, and Kent. Our current development projects have end values of over £150m and our project pipeline is worth over £200m.
At the core of our business are three philosophies which we call Design-led Development, Systematic Construction, and Sustainable Sustainability.
With a particular focus on the residential, hotel, and aparthotel sectors, we incorporate high levels of sustainability in our projects, aiming to deliver net-zero carbon/carbon offsetting buildings which are energy self-sufficient.
MELT Homes, our residential development arm, undertake multi-unit residential developments.
While our primary focus is on property development, we also have built up a residential and commercial property portfolio of over 50 properties. This includes Danby Lodge, a Grade II listed former hunting lodge set in a commanding position within thousands of acres of statutory forest in the Royal Forest of Dean which we let on a short-term basis.
SUSTAINABILITY
MELT'S THREE CENTRAL PHILOSOPHIES
Our business is built around three central philosophies:

DESIGN-LED
DEVELOPMENT
We pursue opportunities that have a strong base case and significant potential for optimisation and value enhancement through design and planning. This ensures that our developments always make a minimum acceptable levels of return, while creating significant potential for upside profit.

SYSTEMATIC
CONSTRUCTION
In order to create cost certainty and reduce embodied carbon we deliver using modular construction and other off-site construction methods wherever possible.

SUSTAINABLE
SUSTAINABILITY
We combine the latest green technologies to create carbon offsetting, energy positive developments where the cost of these technologies pay for itself. This enables us to deliver environmentally-friendly (green) building solutions in an economically viable manner.
DEVELOPMENT STRATEGY
We actively seek out sites which have strong potential for value enhancement through planning, but with an existing use or extant consent that puts a floor on minimum project returns. By targeting developments which meet these criteria, we ensure that our projects always make a minimum acceptable level of return, while including significant potential for upside profit.
In order to deliver cost and programme certainty, we seek out projects which can be delivered using modular or another form of off-site construction. As modular technologies and delivery methods have started to mature and gain economies of scale, the projects to which they can viably be applied has broadened.
Building using modular construction enables the amount of waste generated by our projects to be reduced and the carbon embodied within developments to be minimised. Climate change will be far more costly to deal with in the future if it is neglected now and so we take the responsibility of being as environmentally sustainable as possible very seriously.
We also seek out projects which demonstrate expertise in combining technologies like ground source heating, solar/hydroelectric power generation and battery storage mature to produce carbon offsetting, energy positive developments. The key for us is that the cost of implementing these technologies must pay for themselves. We call this Sustainable Sustainability – environmentally friendly developments that are delivered in an economically viable manner.
Target Criteria for Opportunities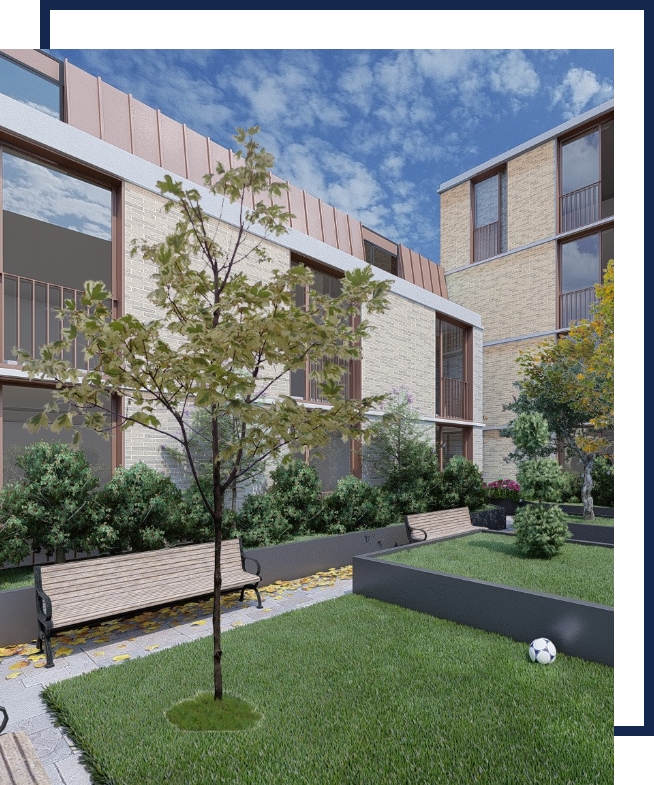 OUR VISION
We aim to achieve optimum mixes of complementary use and innovative design that deliver exceptional spaces, individually tailored to those who use them. We believe that the places people live, work and use should reflect who they are and what they believe.
Our mission is to create inspiring contemporary buildings that enhance and complement the places they are set in. Our developments stand out for their quality of design, sustainability and sensitivity to their surroundings. Our developments win awards for their quality of design and sensitivity to their environment and surroundings. We regularly break the price ceiling in the markets we develop. We believe that, whatever the price of a property, it should be well designed.
OUR PROJECTS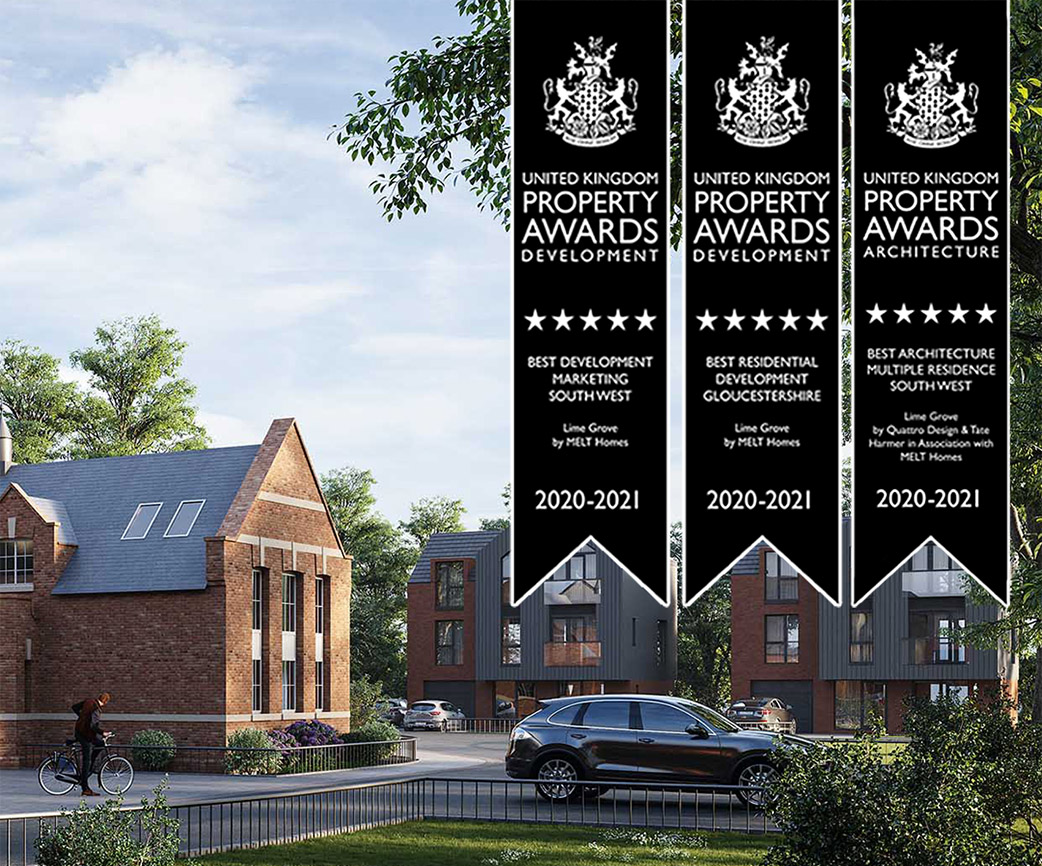 AWARDS
As an award-winning developer, we pride ourselves on developing projects that are of the highest quality, innovative, and provide a positive impact on people. It is etched in our values and ethos, to deliver exceptionally designed contemporary spaces that reflect people's personalities and choices; and which are tailored to the way people live their lives.
We are immensely proud to be recognised in areas such as housing design and architecture, marketing, digital innovation, and community regeneration.
Our recent 5-star accolades in three different categories from The United Kingdom Property Awards 2020, reflects our commitment and consistent efforts in upholding the MELT brand in all of our developments across the UK.
See More
Founder and CEO, Evan Maindonald shares his thoughts to Buy Association about the government's efforts to boost the property market in the UK.

Learn about property trends and opportunities in 2021. Join Evan Maindonald on Tuesday 9th March, for an insightful evening of J6 Property online meet.